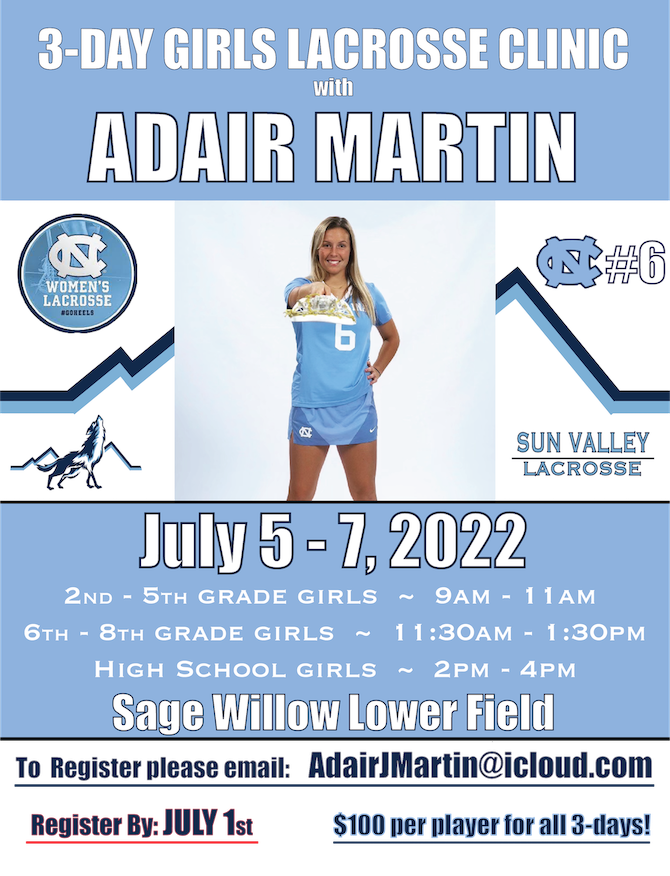 Starting on Tuesday June 7th:
"Tuesdays at Sage Willow" are from 4pm - 5:15pm every Tuesday throughout the summer! The goals are out, music is playing and our lacrosse community gathers every week to throw around on the fields.

Sun Valley Lacrosse is proud to provide year-long lacrosse opportunities to our community. Like last summer, with our partners at CLNC Sports, Sun Valley Lacrosse plans to provide multiple lacrosse opportunities throughout the summer including camps, clinics, training sessions and our Tuesday throw-around sessions at Sage Willow.