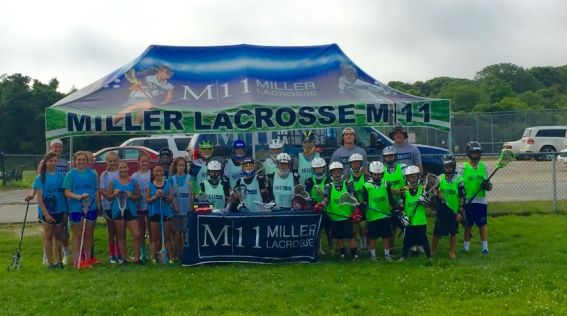 M/11 Miller Lacrosse Camp
East coast based M/11 Miller Lacrosse held two days of lacrosse clinics in Sun Valley on October 5th and 6th. M/11 founder Brady Miller and his team hosted hour long clinics for K-2, 3-4, 5-6 and 7-8 grades for both GIRLS and BOYS players.
Brady and his team have been running lacrosse camps, clinics and private training throughout the North East and Florida for the last 15 years. They bring a focus on grade K-8 players, with an emphasis on player development through age appropriate instruction.
M|11 Miller Lacrosse is an organization focused on girls and boys youth lacrosse (grades 1-8). The M|11 programs provide a legendary, multi-faceted, and high quality lacrosse experience for all participants. The Miller Lacrosse model is geared towards ensuring that all players experience maximum growth through our quality coaching staff and practice formats. Miller Lacrosse, through years of experience with young athletes, has designed age-appropriate developmental programs that produce effective results while delivering an exciting and enjoyable player experience.
The M|11 coaching staff rose-up through the ranks of well established youth and varsity lacrosse programs, and are current or former Division I, II, III players, as well as, Men's and Women's College Lacrosse Association players (MCLA, WMCLA).
The strength of M|11's reputation is built upon hard work, discipline, leadership, teamwork and sportsmanship. M|11 is geared to the player and will work with the player to make sure the athlete has FUN and will develop both on and off the field.
M|11 Miller Lacrosse offers an instructional and enjoyable youth girls & boys camp experience in some of the coolest locations in the Northeast (Greenwich, Montauk, Martha's Vineyard and Nantucket). Camp sessions are a few hours in the morning leaving the rest of the day free.
Over the years M|11 has developed a successful camp formula and coaching methodology that provide an age-appropriate learning experience while ensuring the athletes have FUN!
The camps concentrate on teaching both beginner and advanced skills with real-time game situations.
Competitive drills and games so that the player stays engaged and challenged during each session.
M|11 is geared to the individual player and will work hard to make sure the athletes have fun while developing both on and off the field.
Coach Brady Miller - Program Director
4-year Division I Men's Lacrosse - Towson University
15+ years coaching experience grades K-12 boys and girls
Positive Coaching Alliance / Red Cross CPR, First Aid / AED trained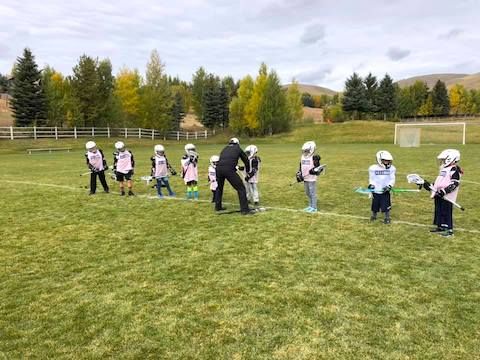 5B Lacrosse Camp
July 13-16 and August 3-6
3rd-10th graders (both weeks open to all ages)
Sage Willow Fields in Elkhorn
Coaches Aaron "Praz" Prazenka and Meghan Gunn will be heading the charge to provide great lacrosse for the community.
Registration is open: https://app.schooldoc.com/!/home/auth/login?r=sunvalley
COVID-19 protocols and guidelines are listed on the registration page.