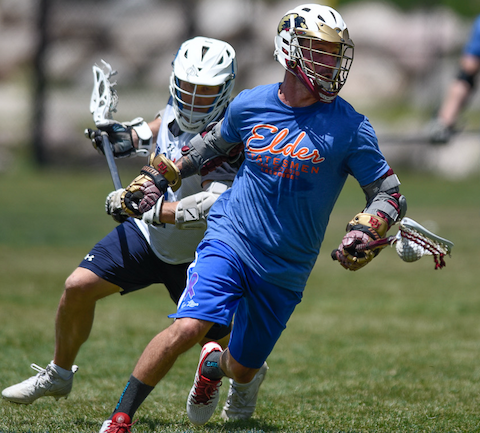 Tim Price - Level 1 certified coach by USA Lacrosse
Coach Price grew up playing lacrosse in West Chester, PA. He began his career out west playing attack at Arapahoe High School in Colorado, earning all-state honors and leading his team to its first quarterfinal appearances as a junior and senior. Following HS, Tim joined the University of Denver lacrosse team from 1994-1998. At DU, Tim finished his career a leader in single-season and career assists as an attackman for the Pioneers.
Tim took his first head coaching position at Cheyenne Mountain High School in Colorado Springs, CO. In his first year with the Indians he was honored as the Southern Conference Coach-of-the-Year, spending five years building a program that is now a staple in the Colorado lacrosse community. Moving back to Denver in 2008 , Tim joined as a coach of the Columbine High School Rebels as an assistant coach and later moved to Aspen, CO taking on position of first assistant coach for their lacrosse team.
In addition to coaching at youth and high school levels in the Wood River Valley, Tim has also worked at summer camps as a coach and coordinator for a variety of different schools and programs.