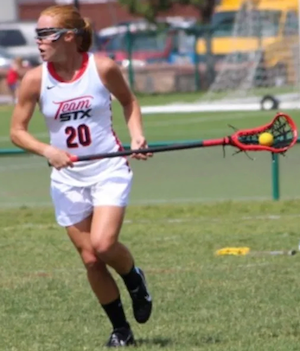 Lauren Schmidt - Lead Advisor to Girls Lacrosse Program
Lauren Schmidt is from Bay Shore, NY where she played for the Yellow Jacket Club Team. She then played at D1 Stanford University, where she was a 4 year starter, 2 year captain, All American, 2 time Conference Player of the Year, and lead the team to four Conference Championships and several NCAA appearances.
​She also played on the US National Team, and for Team STX, the precursor to the Professional Women's League.
Lauren coached at D1 Fresno State and UC Berkeley, where she oversaw the Defense, Midfield and Draw Circle. She also coached 2x Conference Player of the Year Megan Tackas at Cal.
Lauren left Cal to work with the then-fledgling Bearlax/Tenacity Club Team. She oversaw the growth of Tenacity from a few teams in the Bay Area to 16 teams in California, and coached countless players to have the opportunity to play collegiate lacrosse at every level.