Sun Valley Lacrosse coaches include LEVEL 3, LEVEL-2 and LEVEL-1 Certified Coaches by USA Lacrosse with expansive lacrosse experience, having played on Division 1, Division 3 and MCLA college programs including:
University of Denver, Northeastern, Lehigh, UCSD, Notre Dame, Williams College, Yale, Humboldt State and Hobart & William Smith
All coaches are SafeSport certified and pass a background check administered through US Lacrosse. Athlete well-being is the centerpiece of the culture through abuse prevention, education, and accountability. For more information on the importance of SafeSport awareness please visit the US Center for SafeSport at https://uscenterforsafesport.org/
The Sun Valley Lacrosse coaching staff is filled with people who love the game and working with our community's young people. Some are moms, some are dads, some just love the game. All are committed to our mission statement and all volunteer their time.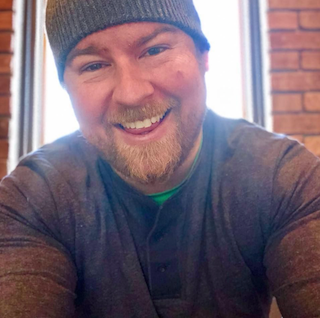 CONOR QUINN - LEVEL 3 CERTIFIED COACH by USA Lacrosse
Coach Quinn is from Ridgewood, New Jersey and attended The Peddie School, playing Varsity lacrosse for Coach Bob Turco and Tri-State Lacrosse. As a 4-year starter, Coach Quinn was a 2-time State Champion, Captain, 1st Team All State and still holds the New Jersey state record for most points in a game with 9 goals & 2 assists. He was inducted into the Peddie School Sports Hall of Fame in 2006, for his key role as the starting crease attackman during the lacrosse team's undefeated 15-0 season, where the team was ranked 5th in the nation, amidst some of the most storied and respected high school programs in the nation. Coach Quinn played Division-1 Lacrosse at the University of Denver, graduating with a degree in Communications and Sociology. Since then, he has coached youth lacrosse players on teams, at camps, in clinics and at tournaments. He is a founder and director of Cal Coast Sports Ventures, a southern California based company that hosts youth lacrosse tournaments multiple times throughout the year, including the Santa Barbara Showdown, a premiere Lacrosse Tournament on the Santa Barbara polo fields for U-9 through U-18 boys and girls lacrosse teams. Conor is also the Founder of Oscar Wilde Spirits, which recently launched Wilde Irish Gin. Coach Quinn lives in Sun Valley, Idaho with his two daughters.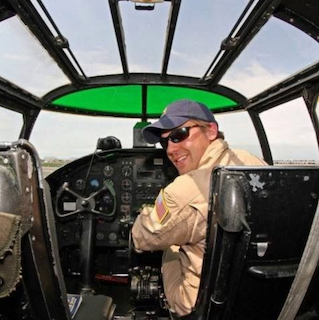 Mike Kennedy - Level 1 certified coach by USA Lacrosse
Coach Mike Kennedy captained the Northeastern University Huskies Men's lacrosse team for 3 of his 4 years in the program. He was inducted into the Northeastern University Lacrosse Hall of Fame in 2006, and served as the President of the alumni association for 13 years before moving to the programs advisory board. After college he coached and played in Australia for the New South Wales State team, and for a brief time in Europe. While over seas Mike participated in Reebok youth lacrosse camps and clinics, and ran youth and High School lacrosse clinics to introduce and expand the sport of lacrosse in new emerging markets. Once back in the US he spent the next 16 years coaching and played for several teams and camps throughout the tri-state area including Poly Prep Camps in Brooklyn, and playing for numerous club teams locally and at tournaments across the country. Most recently Mike coached K-4 for the Greenwich Youth Lacrosse club in Greenwich Connecticut, and the U10 Team for Wood River Lacrosse Club. Outside of lacrosse Mike coaches Ice Hockey, and spent 9 years working at the Cape Cod Sea Camps as a camp counselor working in the teen leadership program. Mike Resides in Ketchum with his wife Hollis von Summer, and children Dean and Lexi (All Lacrosse players)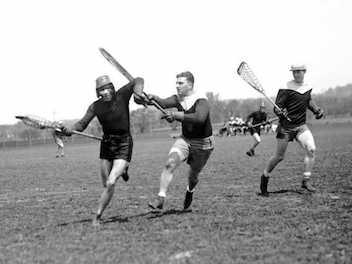 Geoff Hebert 
Coach Geoff Hebert attended high school in upstate New York where he was a first team all-county lacrosse player and team captain his senior year. Geoff then played Division I lacrosse at Lehigh, where he earned first team league honors in both his junior and senior years and served as team captain. After graduating, Geoff served as assistant lacrosse coach in Division I for two years. Geoff resides in Hailey.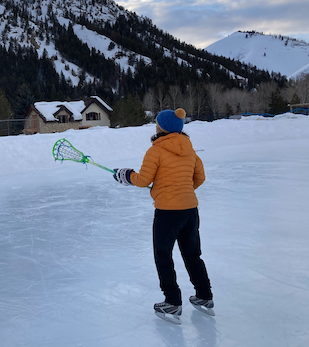 Tess O'Sullivan
Tess O'Sullivan hails from Greenwich, Connecticut where she was introduced to and fell in love with many sports including lacrosse, ice hockey, field hockey, and figure skating. She played varsity lacrosse for Greenwich High School. Tess went to Yale where she played varsity field hockey and lacrosse. Her senior year, the Yale women's team won the ECAC Division 1 Championships. Tess has coached youth ice hockey, girl's soccer, and women's nordic skiing. She is eager to introduce girls to the joy of lacrosse here in the valley. Tess works for the Idaho Chapter of The Nature Conservancy.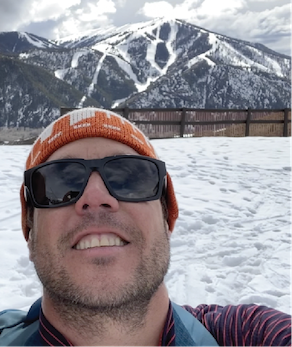 Andrew Jones - Level 1 certified coach by USA Lacrosse
Andy Jones is from Summit, New Jersey and played Varsity lacrosse for Chuck Reubling at the perennial national powerhouse Delbarton. As team Co-Captain, Andy was voted team MVP, 1st Team All-Morris County, 2nd Team All-State, was a 2x State Championship runner-up and held the school record for goals in a game with 7 as a middie. In the winter, Andy played several seasons of box lacrosse and was selected to the New Jersey Tri-State All-Star team. In addition to lacrosse, Andy was Co-Captain of the Delbarton football team, won a State Championship, received team MVP honors, was voted 1st Team All-Morris County, 1st Team All-State as a wide receiver, 3rd Team All-State as a defensive back and had a record-breaking 99-yard interception return for a touchdown in the State Championship semi-finals to solidify a win against one of the country's most successful high school programs. Andy received runner-up honors for New Jersey's "Athlete of the Year" according to the Daily Record newspaper. Andy went on to play Division-3 lacrosse and football at Williams College where he was a 4-year starter in both sports and graduated with a degree in Economics. Prior to relocating to Sun Valley with his wife, Megan, and their four children (Lucy, Piper, Marlowe and Sawyer), Andy was involved with La Jolla Lacrosse and assisted setting up a clinic with the most recent National Lacrosse League team, the San Diego Seals, to spread the love of the game. Andy works within Morgan Stanley Private Wealth Management and manages money for a select number of families.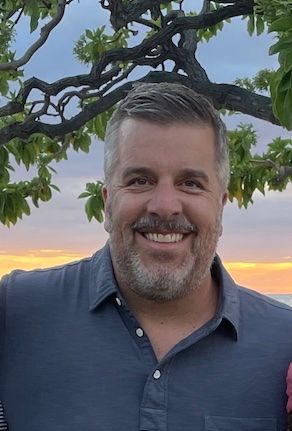 Evan Wyman
Coach Evan is from Seattle, WA and attended The Lakeside School where he played 3 varsity sports, captained the baseball team and was the Metro League first team first baseman his junior and senior years. A youth sports coach for 22+ years, Evan has coached lacrosse, basketball, baseball, and a little bit of soccer. Evan believes in fun first while working on strong fundamentals, respect for the game, and respect for their team mates and coaches. Coach Evan has two sons who love lacrosse and has logged many miles hauling them to lacrosse tournaments around the west. Evan, Zack and Dillon reside in Elkhorn.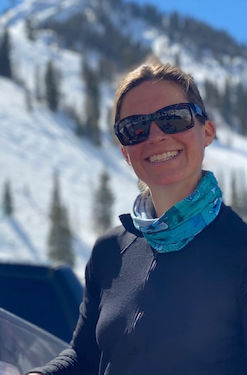 Nicole Kearney
Nicole is from Newtown Square, Pennsylvania . She rode horses and enjoyed many sports growing up, with lacrosse being a favorite. Nicole played three varsity sports and captained both the lacrosse and squash teams at The Shipley School in Bryn Mawr. She was also awarded the Merry Tropp Sportsmanship award. Nicole played two years on the Herons lacrosse team at Hobart and William Smith Colleges in Upstate New York before studying, teaching, and living abroad. She has coached lacrosse, tennis, soccer, and other sports in the states and South America. She moved to the Wood River Valley for "one year" many years ago, lives in Hailey with her family, and currently teaches Elementary School Spanish at Sun Valley Community School.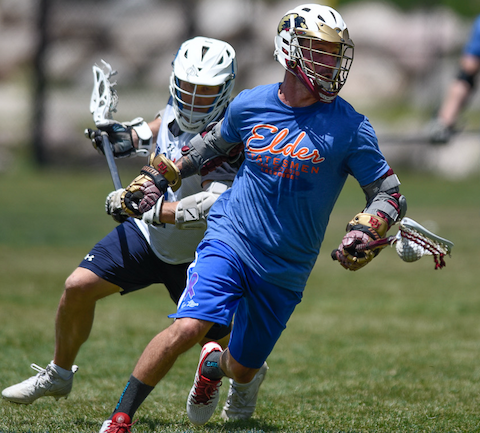 Tim Price - Level 1 certified coach by USA Lacrosse
Coach Price grew up playing lacrosse in West Chester, PA. He began his career out west playing attack at Arapahoe High School in Colorado, earning all-state honors and leading his team to its first quarterfinal appearances as a junior and senior. Following HS, Tim joined the University of Denver lacrosse team from 1994-1998. At DU, Tim finished his career a leader in single-season and career assists as an attackman for the Pioneers.
Tim took his first head coaching position at Cheyenne Mountain High School in Colorado Springs, CO. In his first year with the Indians he was honored as the Southern Conference Coach-of-the-Year, spending five years building a program that is now a staple in the Colorado lacrosse community. Moving back to Denver in 2008 , Tim joined as a coach of the Columbine High School Rebels as an assistant coach and later moved to Aspen, CO taking on position of first assistant coach for their lacrosse team.
In addition to coaching at youth and high school levels in the Wood River Valley, Tim has also worked at summer camps as a coach and coordinator for a variety of different schools and programs.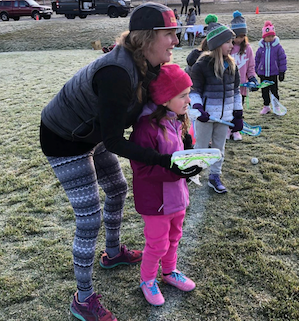 Meghan Gunn
Coach Gunn is originally from Upstate New York and played lacrosse at the University of San Diego. Coach Gunn has been coaching youth girls lacrosse for many years and has been actively involved in the 5B Summer Lacrosse Camps.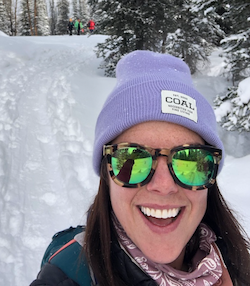 Bridget Higgins
Bridget hails from Wilton, Connecticut where in 5th grade she helped start and build the girl's youth lacrosse program just trying to keep up with the powerhouse boy and men's programs in Wilton. Bridget went on to play Division I lacrosse at the University of Notre Dame, where she helped bring the team to their first #2 ranking in the country during her Senior year. A lover of the outdoors and all sport, Bridget moved to Sun Valley a little over a year ago and is looking forward to spreading the love of lacrosse here and all the confidence building and opportunity (and fun!) it can provide to girls in the Valley. Bridget lives in Ketchum and is the Director of Marketing and PR for Sun Valley Resort.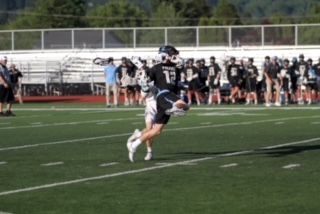 Jimmy Ryan
Coach Jimmy Ryan is from Portland, Oregon and attended Lakeridge High School where he played three years of varsity lacrosse. Jimmy is a firm believer in keeping the game of lacrosse fun and playing for the love of the game and that is why during his freshman year of high school, unhappy with what club programs had to offer in Portland, he founded his own lacrosse organization called Whales Lacrosse. Whales continues to field teams on an individual tournament basis and has had both boys and girls teams of all age groups. Each team has played and raised money for either a charity or cancer research center and to date Whales has raised over $120K sense it was founded in 2014. Jimmy played two years of club lacrosse at Loyola Marymount University in Los Angeles, CA. Jimmy moved to Ketchum from Portland, Oregon in early September to continue his college education online and has enjoyed lots of mountain biking, camping, hiking, and skiing and hopes he never has to leave.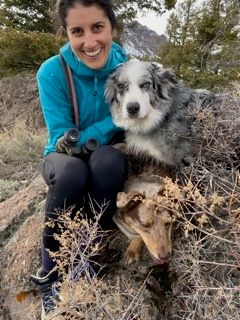 Katie Quaglia
Katie is originally from California and recently picked up lacrosse, with some encouragement from her ice hockey teammate, Tess. Katie graduated from Boston College where she played field hockey for the Eagles. She has coached skiing with Higher Ground, Girls on the Run, and Healthy Families program with St. Luke's and the YMCA.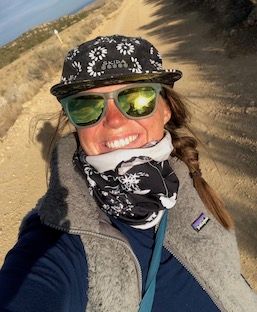 Maura Doyle
Maura grew up in Massachusetts where she began playing Lacrosse and Field Hockey at age 10 through high school. Maura attended Kimball Union Academy where she was a member of the Varsity Field Hockey and Lacrosse programs for all 4 years and was named a New England Prep School All-Star her Junior and Senior years. Maura went on to play Division II Field Hockey at Merrimack College and was on the 2015 National Championship Runner Up and 2013 Final Four teams. However, Maura never lost her love for the sport of Lacrosse. Prior to moving to Sun Valley in 2021, Maura was Assistant Coaching the Girls Varsity Lacrosse program at her Alma Mater, KUA, and for the ECHO Lacrosse Club in NH. She is thrilled to finally be in the Wood River Valley, exploring the outdoors, working at Sun Valley Community School, and is excited to continue helping the sport of Lacrosse grow.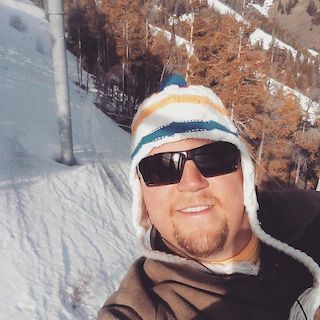 Aaron Prazenka
Coach Praz comes from the suburbs of Chicago where he played attack and defense through high school. He then played lacrosse at the University of Northern Colorado. After college, Praz went on to coach youth lacrosse for 6 years with Lacrosse America, coaching youth players ages 6 to 14, as well as coaching the Junior Varsity program at his hometown high school, Highland Park High School.
After 6 years of coaching, Praz moved to Sun Valley, Idaho, where he was instrumental in growing the youth lacrosse program from just 21 players to over 100. He has helped extensively with peer mentoring, having high school players facilitate youth practices, and he has continued to foster relationships with youth lacrosse players and parents over the last 13 years, from Illinois to Idaho. Praz has also coached youth hockey for the Sun Valley Suns Youth Hockey program for 5 years.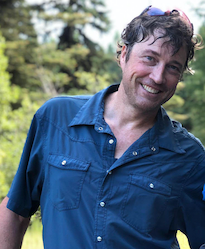 John Johnston
John Johnston played lacrosse at Humboldt State University as a defenseman where he enjoyed bruising the arms of several fine fellows and blocking as many shots as possible. John initially learned lacrosse in his early teenage years at Montera Jr. High in Oakland, California. After college, John moved to Utah where he spent twelve years skiing for Alta Ski Area, where he met his wife, Britt, and moved to Sun Valley with her.
John is the International Sales Manager for Rocky Mountain Hardware and has been with the company since 2007. In 2009, John and Britt welcomed their son Hoken into their lives and have been raising him as best they can ever since.

CLNC Sports Coaches
CLNC coaches are professional lacrosse players providing small-group clinics, and practice takeovers throughout our season, summer, fall-ball and more. CLNC Sports was founded by a group of former Notre Dame lacrosse teammates who are on a mission to bring world-class coaching to lacrosse programs across the country.
https://clncsports.com/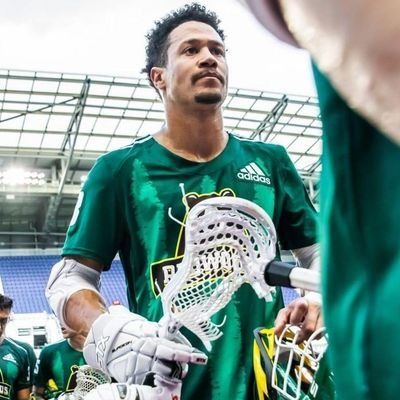 Brent Adams
Brent Adams played for the Redwoods Lacrosse Club (now plays for the Atlas) in the Premier Lacrosse League (PLL). An All-Star in 2019, Brent also played in the NLL for the Colorado Mammoth from 2016-2019. He was Head Coach of Highlands Ranch HS in Colorado from 2017-2019 and played in the MLL for the Chesapeake Bayhawks in 2012, winning the Championship. He also played for the Boston Cannons (2012-2016) and the Denver Outlaws (2016-2018) and was an All-Star in 2015 & 2016.
Brent is a Norwalk, Connecticut native where he attended Norwalk High School. While playing at Fairfield, Adams was a 2x All-NEILA First Team selection and named a 2x All-ECAC First Team. He attended Fairfield University from 2008 to 2012, as a Captain, All-American and 4x All-ECAC.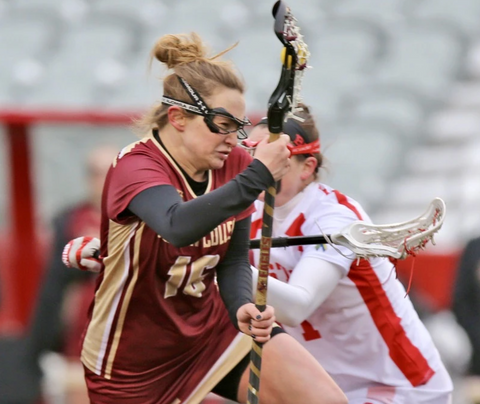 Molly Erdle
As a four-year defender for Boston College, Molly accumulated multiple Defender of the Week accolades from the ACC and was named to the IWLCA second team. Named a captain her senior year, Molly led the graduating class of 2016 to become the winningest class in program history. Following graduation, Molly went on to play in the inaugural season of the WPLL as a defender for the Upstate Pride.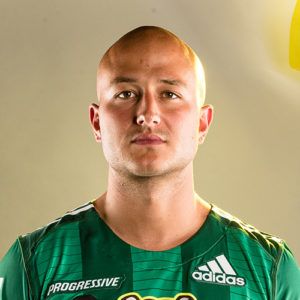 Nick Ossello
Nick Ossello plays for the Redwoods Lacrosse Club in the Premier Lacrosse League (PLL). Nick played Division-1 lacrosse at Notre Dame, where he was an Honorable Mention All-American and All-ACC Tournament Team. A Notre Dame Letter Winner from 2011-2015, Nick also played Outside Linebacker on the Notre Dame Fighting Irish Football Team from 2015 - 2016.
Nick played in the MLL for the Denver Outlaws from 2016 - 2018, winning championships in 2016 & 2018. Nick also played in the NLL for the Colorado Mammoth (2016-2017) and the San Diego Seals (2018-2019).
Nick was also the Defensive Coordinator for the Air Force Academy in 2017. Nick is a Wheat Ridge, CO native, where he attended Wheat Ridge High School.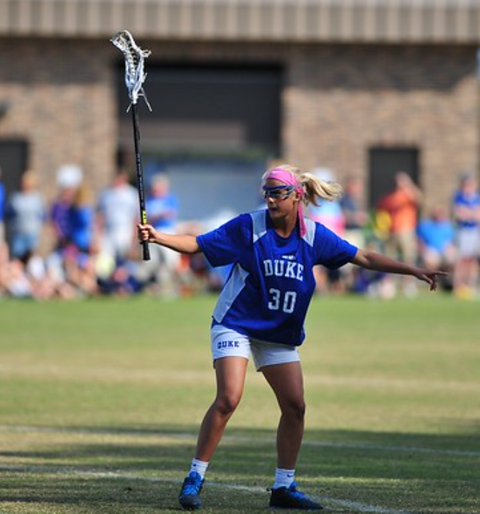 Gianna Ossello
Gianna Ossello, originally from Wheat Ridge, Colorado, played midfield/defense at Duke University. She was a 2014 Under Armour All-American and competed on the South team at the 2014 Under Armour All-America Girls Lacrosse Classic, recording one draw control. Gianna received the Top Defender Award at Nike's "The Ride" event in 2013. A four-year letterwinner at Wheat Ridge High School in Colorado, she totaled 54 goals and 21 assists as a senior, receiving First team all-state and all-league pick. She also earned Jefferson County League Player of the Year honors and served as team captain her junior and senior seasons. Gianna is a US Lacrosse Academic All-American.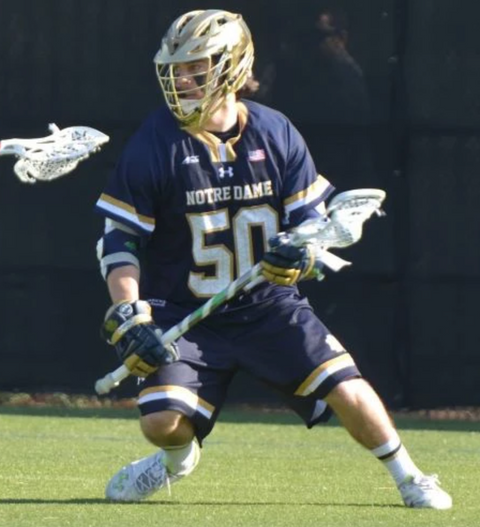 Matt Kavanagh
Matt Kavanagh plays Attack for the Redwoods Lacrosse Club in the Premier Lacrosse League and was a 4x All American Attackman at Notre Dame.
Matt is 2nd All Time in points at Notre Dame, a 3x Pro All Star winning 2x Pro Champion & was the 2018 Championship Game MVP. Matt is a USA U-19 Gold Medalist and Tournament MVP.