The Sun Valley Lacrosse coaching staff is filled with people who love the game and working with our community's young people. Some are moms, some are dads, some just love the game. All are committed to our mission statement and all volunteer their time.
Sun Valley Lacrosse coaches are Level 1 trained coaches with expansive lacrosse experience, playing in college at Division 1, Division 3 and MCLA programs. All coaches pass a background check administered through US Lacrosse and all coaches are SafeSport certified. SafeSport is aimed at creating safe and respectful sport environments for all athletes by ending all forms of abuse in sport including bullying, harassment, hazing, physical, emotional, sexual abuse, and sexual misconduct. Athlete well-being is the centerpiece of the culture through abuse prevention, education, and accountability. For more information on the importance of SafeSport awareness please visit the US Center for SafeSport at https://uscenterforsafesport.org/
Coaches are members of the Sun Valley Lacrosse Executive Board which manages the programming and day-to-day operations of the organization. The Executive Board reports directly to the Board of Directors.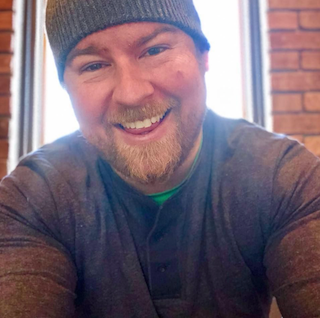 Conor Quinn
Coach Quinn is from Ridgewood, New Jersey and attended The Peddie School, playing Varsity lacrosse for Coach Bob Turco and Tri-State Lacrosse. As a 4-year starter, Coach Quinn was a 2-time State Champion, Captain, 1st Team All State and still holds the New Jersey state record for most points in a game with 9 goals & 2 assists. He was inducted into the Peddie School Sports Hall of Fame in 2006, for his key role as the starting crease attackman during the lacrosse team's undefeated 15-0 season, where the team was ranked 5th in the nation, amidst some of the most storied and respected high school programs in the nation. Coach Quinn played Division-1 Lacrosse at the University of Denver, graduating with a degree in Communications and Sociology. Since then, he has coached youth lacrosse players on teams, at camps, in clinics and at tournaments. He is a founder and director of Cal Coast Sports Ventures, a southern California based company that hosts youth lacrosse tournaments multiple times throughout the year, including the Santa Barbara Showdown, a premiere Lacrosse Tournament on the Santa Barbara polo fields for U-9 through U-18 boys and girls lacrosse teams. Conor is also the Founder of Oscar Wilde Spirits, which recently launched Wilde Irish Gin, this past December. Coach Quinn lives in Sun Valley, Idaho with his two daughters.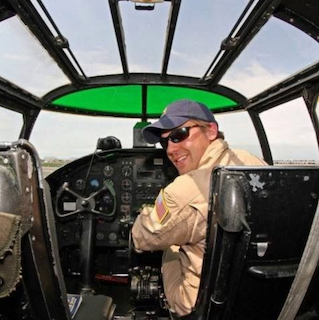 Mike Kennedy
Coach Mike Kennedy captained the Northeastern University Huskies Men's lacrosse team for 3 of his 4 years in the program. He was inducted into the Northeastern University Lacrosse Hall of Fame in 2006, and served as the President of the alumni association for 13 years before moving to the programs advisory board. After college he coached and played in Australia for the New South Wales State team, and for a brief time in Europe. While over seas Mike participated in Reebok youth lacrosse camps and clinics, and ran youth and High School lacrosse clinics to introduce and expand the sport of lacrosse in new emerging markets. Once back in the US he spent the next 16 years coaching and played for several teams and camps throughout the tri-state area including Poly Prep Camps in Brooklyn, and playing for numerous club teams locally and at tournaments across the country. Most recently Mike coached K-4 for the Greenwich Youth Lacrosse club in Greenwich Connecticut, and the U10 Team for Wood River Lacrosse Club. Outside of lacrosse Mike coaches Ice Hockey, and spent 9 years working at the Cape Cod Sea Camps as a camp counselor working in the teen leadership program. Mike Resides in Ketchum with his wife Hollis von Summer, and children Dean and Lexi (All Lacrosse players)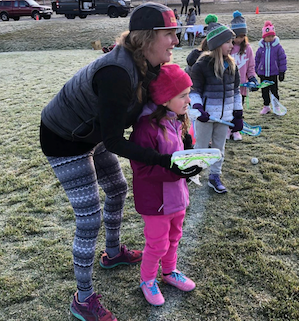 Meghan Gunn
Coach Gunn is originally from Upstate New York and played lacrosse at the University of San Diego. Coach Gunn has been coaching youth girls lacrosse for many years and has been actively involved in the 5B Summer Lacrosse Camps.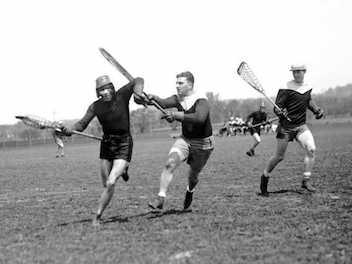 Geoff Hebert
Coach Geoff Hebert attended high school in upstate New York where he was a first team all-county lacrosse player and team captain his senior year. Geoff then played Division I lacrosse, where he earned first team league honors in both his junior and senior years and served as team captain. After graduating, Geoff served as assistant lacrosse coach in Division I for two years. Geoff resides in Hailey.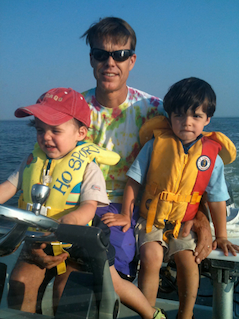 Peter Forelli
Coach Forelli is originally from Connecticut, playing lacrosse at New Canaan Country School and later playing three years of Varsity lacrosse at Greenwich High School. Coach Forelli has been coaching youth lacrosse since moving to Sun Valley, Idaho, where he lives with his wife and kids. Coach Forelli manages the Sun Valley Lacrosse Scholarship Fund and plays a vital role in capital raising for the organization.